The Phat Duck is one of the best restaurant, pokies gaming lounges and bars in the Ashburton area. The bar is located at 360, West Street, Allenton in the city of Ashburton in New Zealand. It is located in Etherby close to the A & P Showgrounds, survivor community. Some of the roads in the vicinity are East street, Princess street, John street, Walnut Avenue, Kerr Street, Grey street, Aitken street, Creek road, Stratfield road.
About The Phat Duck Ashburton
The restaurant is open from 7 am in the morning till late from Monday to Friday. On Saturday to Sunday, it is open slightly later at 8.30 am and closes late. Check with them for latest opening timings.
The restaurant was earlier named as Robbies, and it was renovated to offer delicious food, beverages, and drinks. The bar is managed by a husband and wife team of Skip and AJ who have more than 18 years experience in the hospitality industry. The restaurant is named after a plump or fat duck in the stream nearby who was struggling to fly. The restaurant has a very experienced staff with many years in the hospitality sector offering the best in quality service. The bar has two outdoor areas for those who wish to have their meals or drink in the fresh air of Ashburton.
The restaurant and bar are the two ends of the venue with a bean bag area in between for relaxation. The punters among us can play the pokies in the nice gaming room. There is also a TAB facility for those who enjoy betting on sporting events or running animals. The bar stocks a wide range of beers, ciders, great craft beers and bottle beers. It's a great place in Ashburton to watch sports on the big tellys also.
Let's Have a Drink at the Phat Duck
For the tap beers, customers can opt for 12 oz, handles, pints or jugs. The beers which are available for lunch and dinner are almost the same.The price of the beers and ciders is the same, for all the brands, though the craft beer is slightly more expensive than the regular beer.
Some of the beers available are Heineken, Heineken light, Tiger, Montieth's Original, Montieth's pale ale, Montieth's Radler, Black dog chomp, DB Export Gold, DB Export 33, Montieth's Apple cider, Montieth's Black. Bottled beers are Heineken, Heineken light, Tiger crystal, Amstel light, the cheapest beer at $5.50, DB Citrus, Heineken Quart, Tiger Quart. The RTD available are Canadian club, Coruba, Jack Daniels, KGB black, Smirnoff's Red & Black, Gordon G&T, Jim Bean.
| SPIN Casino | Bonus | Compatible Devices | |
| --- | --- | --- | --- |
| | $1000 | | Play Now |
The bar has an extensive wine list with Chardonnay, Rose, Merlot, Sauvignon Blanc, Pinot Gris, Pinot Noir from wineries like Bancroft estate, Stonelight Wild valley, to complement the food nicely.
Coke, Raspberry, Fanta, Lemonade, fruit juices like pineapple, apple, cranberry, tomato are some of the other juices available. For other drinks, customers can opt for a glass, pint or jug. Summer blush with pink gin, grapefruit juice, pink duck with vodka, farting duck with baileys are popular as are Tom Collins with Martini are some of the cocktails which are offered here at amazing prices.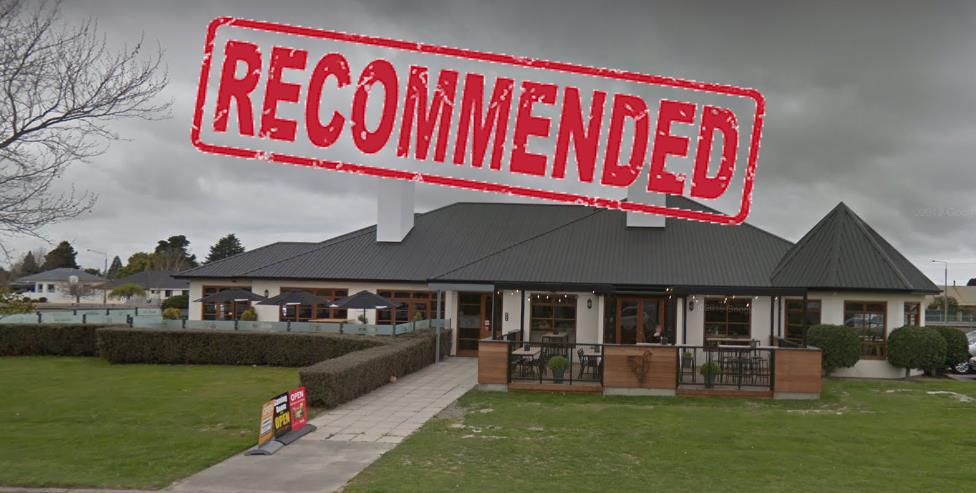 Food Menu and Eats of Note
A huge wide range of fish, meat and vegetarian dishes are included in the breakfast, lunch and dinner menus. Duck fat has a silky rich mouth watering taste, and the chips which are fried are in duck fat are delicious so make sure you give them a try. It best to have these chips with their signature "Phat burger" this is the best burger you will eat in Ashburton.
Other notable eats to mention are the smoked salmon sushi bowl, the popular chicken and bacon stack, seafood pasta, the must try fish cake, foot long pizza or one their great platters to share while watching some sports action with mates over a few craft brews.
Menu Samples (many more available)

Pokies and Gaming at Phat Duck Ashburton
This gaming room has 7 pokies machines games for players and TAB area, it's a very popular place in Ashburton for a few bets, pokies gaming fun and excitement.
*One of the best local pokies gaming and sports bar venues in the Ashburton  area*
Phat Duck Ashburton Opening Hours
7 days early to late.
Contacts
Phone 3-307 7032
Map and address
The Phat Duck Brew Bar & Kitchen
360 West St, Allenton, Ashburton 7700, New Zealand

More New Zealand Local Pokies Clubs, Restaurants, Pubs, Casinos
| 21 PRIVE Casino | Bonus | Compatible Devices | |
| --- | --- | --- | --- |
| | £/$250 | | Play Now |